ecostoreHP Premium extrA quality
Electrolux Professional boots kitchen efficiency with the new ecostoreHP refrigerated counters. It has been raised the bar and now we can offer a whole range of refrigerated cabinets and counters with the unique combination of both the highest climate class A and highest energy efficiency 5 rating on the market.
The HP stands for High Performance because the ecostore is the Highest Performing, most energy-efficient refrigerated counter around guaranteeing extra food safety and extra capacity.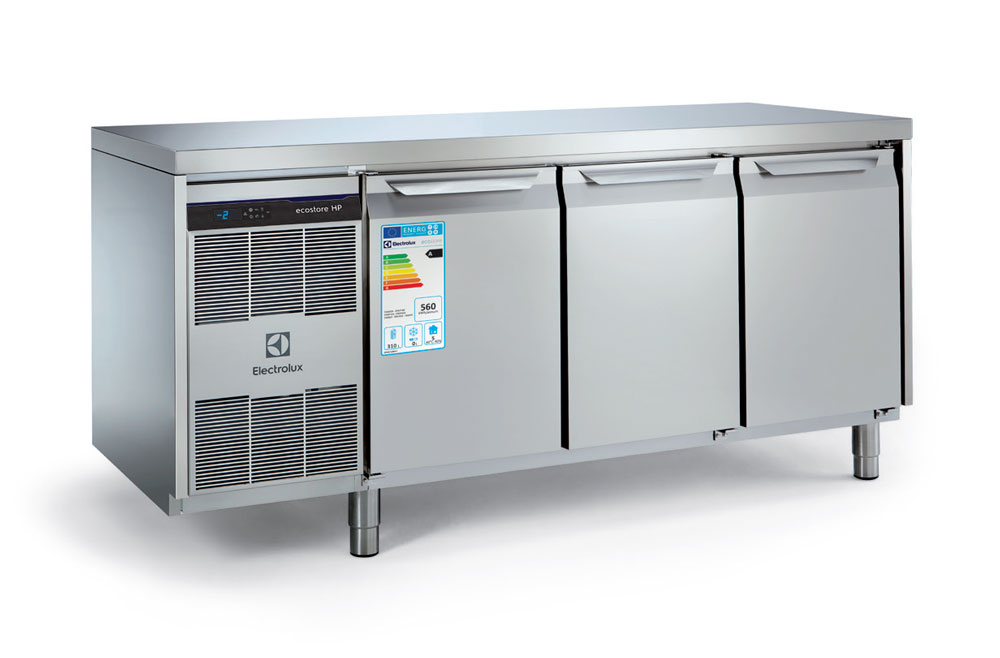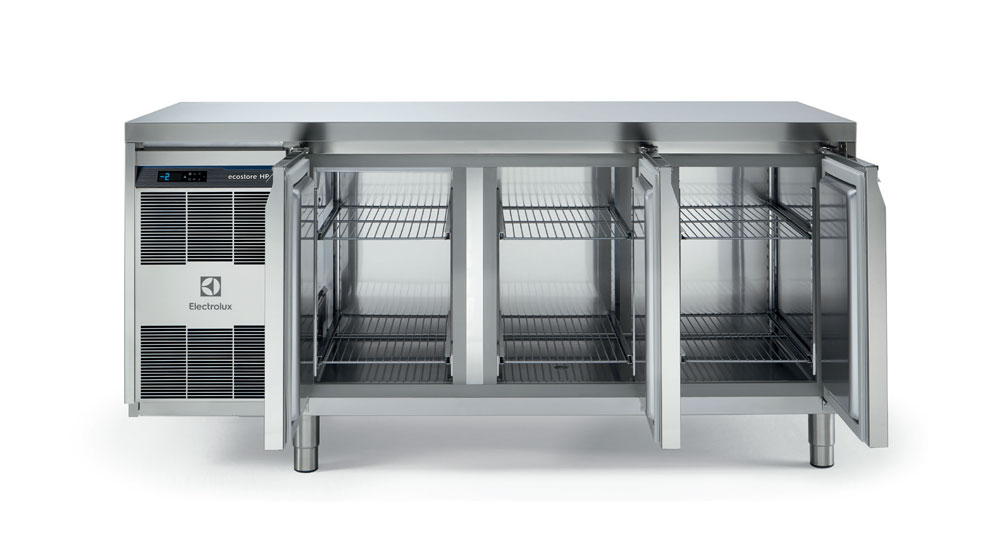 ecostoreHP Concept
Space: the extrA advantage
ecostoreHP Concept: Class A in 1 m2. The new ecostoreHP Concept line of refrigerated counyters are extremely compact without compromising your energy bill: they are in top class A and in top climatic class 5.
extrA compact
Ideal for small kitchen or when space is at premium. ecostoreHP Concept are the first counters in the industry to combine extra compact dimensions with extraordinary insulation.
271 liters in just over 1m2
Space-saving performance
No need for clearance space and no compromise on performance with ecostoreHP Concept's front cooling unit.